New equipment, changing schedules, and enhanced cleaning protocols — these are some of the ways the daily routines of UC Riverside Facilities Services staff members have been altered over the past year.
The department, which includes custodial, landscaping, and maintenance services, has had many of its employees continuing to work on campus from the start of the pandemic, providing critical campus services.
Even as they've adjusted to changes in how they perform their duties, the department's employees have taken advantage of the empty campus to tackle projects they would have been unable to complete when classrooms and buildings are full, said Aaron Uresti, assistant director of Custodial and Housekeeping Services in Facilities Services.
"It's been a journey for us over the past 11 months," he said. "All of the changes we've had to make to our operations and our program to support the campus during the pandemic are aimed at enhanced cleaning and reducing spread of the virus."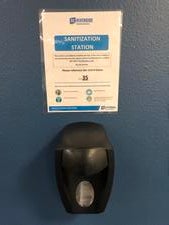 Uresti described the three different phases the department has gone through.
The first, from March through May, was dealing with the immediate changes caused by the March 13 campus closure.
Staff members were retrained on proper cleaning and disinfecting methods and use of personal protective equipment. Requirements for face coverings and social distancing were put in place.
New workplace protocols minimized contact between employees. For example, only one employee at a time in a one-way path of travel is allowed to go into the office to clock in and collect keys. Key rings are placed on a large board, disinfected by supervisors, and then put in a secure box.
The department changed its scheduling from three work shifts five days a week to five shifts seven days a week to reduce the number of custodians working at the same time. The graveyard shift was also eliminated for safety reasons.
Custodians and housekeepers began enhanced cleaning of high-touch points throughout campus buildings multiple times a day.
The department reevaluated its chemical choices, specifically for disinfectants, choosing products on the Environmental Protection Agency-approved list. It also stockpiled a three-month supply of chemicals and personal protective equipment such as gloves to be prepared for possible shortages due to increased demand.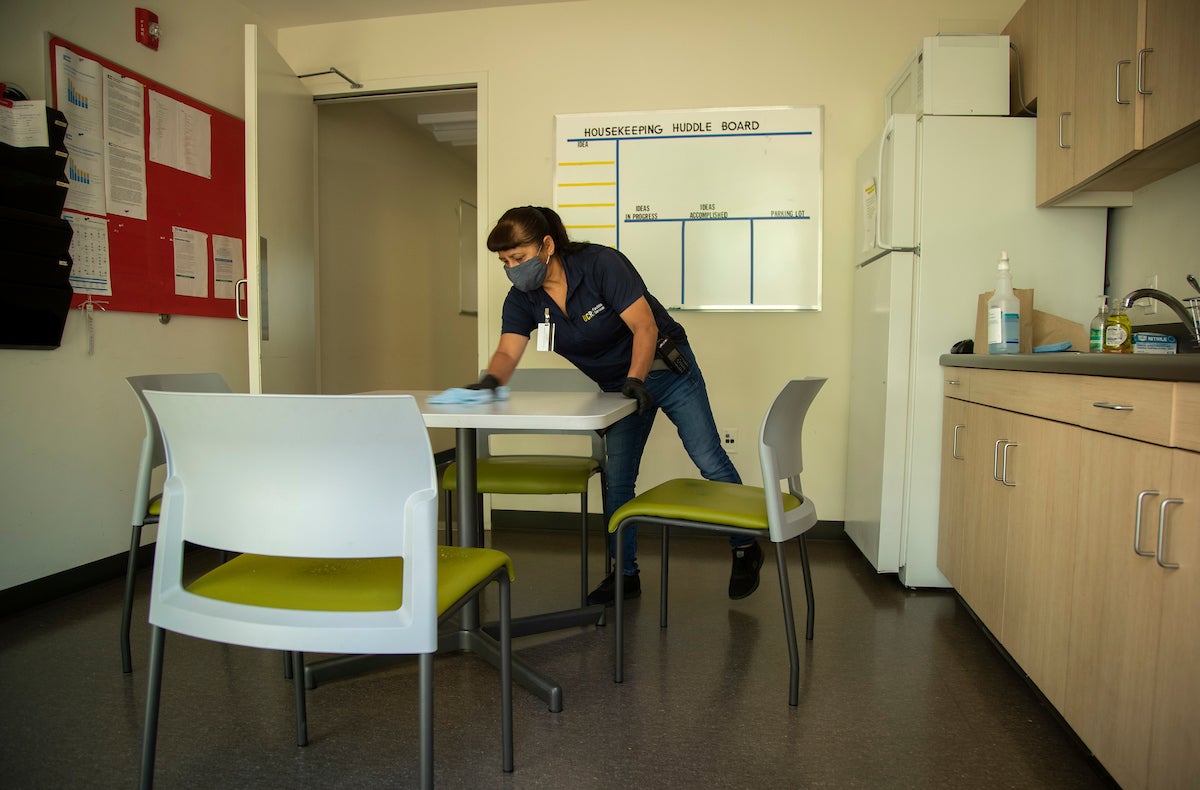 During the second phase, from June to August, Facilities Services staff members began preparing buildings, general assignment, classrooms, and residential areas for the possibility of a fall reopening, Uresti said.
They began using electrostatic sprayers allowing them to disinfect high-touch areas faster and more efficiently. In an effort to maintain green cleaning standards, the department is using a botanical-based disinfectant for its sprayers that is one of the safest products on the market, Uresti said.
About 500 faculty and staff members who returned to work on campus were issued disinfecting kits with a bottle of hand sanitizer and a disinfectant they can use to clean their areas between scheduled cleanings.
Although the fall reopening did not take place, for the third phase, Facilities Services began focusing on areas that had reopened. Those included about 40 rooms— mainly teaching labs and art studios where in-person instruction was allowed — cleaned each night after instruction. Disinfectant spray bottles and wipes are also left in the classrooms for faculty and staff members.
Several hundred hand sanitizers were installed at building entrances throughout the campus with signs encouraging good hygiene and a number to call when the dispenser runs low.
At the student residence halls, housekeeping personnel switched from a weekday-only schedule to a daily schedule so staff would be available 12 hours a day. Restroom cleaning increased from once per day to three times a day while electrostatic spraying of high-touch points and public areas is done at least twice a day. Disinfecting wipes are supplied to students in public areas so they can clean their spaces before and after use.
The reduced use of many buildings also provided an opportunity to tackle some deep-cleaning projects, said Hassan Ghamlouch, director of Environmental and Resource Services for Facilities Services.
They concentrated on shining the floors of general assignment classes or putting in new carpeting and flooring where needed, he said.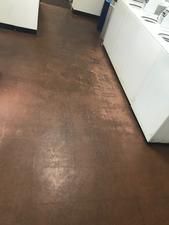 "Since we don't have many of our students on campus, we had the ability to spend more time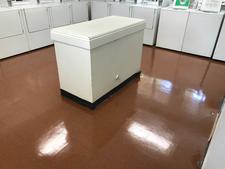 and provide more love and care for these spaces," Ghamlouch said, noting some of these floors are looking shinier and better than they have in years.
The department is now looking ahead to the next phase as the campus prepares to reopen for instruction this fall. At the same time, it is also dealing with staffing challenges due to budget cuts, Uresti said.
"These tough times make it very important for us to continue to focus on the morale of our staff by keeping them informed, engaged, and recognizing them for their efforts," he said. "We are always reminding them how important they are as an essential worker and the role that they play in protecting the health and safety of UCR."
Story is written by Imran Ghori
Originally posted: https://insideucr.ucr.edu/stories/2021/03/08/keeping-campus-safe-and-clean